THE CHURCH OF SCIENTOLOGY
NEW YORK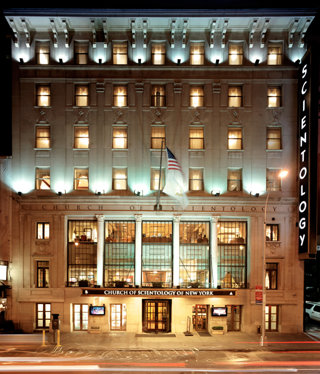 It is with great pride we welcome you to our Church.
Originally established in 1955 as one of the first Churches of Scientology in the world, we are honored to serve the city where the global Dianetics and Scientology movement began. For it was here, in 1950, that Dianetics: The Modern Science of Mental Health—authored by Founder L. Ron Hubbard in nearby Bay Head, New Jersey—rolled off a Manhattan press to take the world by storm.
Since 1980, our Church has served New York from our building just off Times Square. Today, our home realizes Mr. Hubbard's vision that all Scientology Churches become what he termed Ideal Organizations (Orgs). Ideal Orgs not only provide the ideal facilities for Scientologists on their ascent to higher states of spiritual freedom, but they also serve as a home for the entire community and a meeting ground of cooperative effort to uplift people of all denominations.
To that end, we look forward to working together with every individual and group dedicated to achieving our mutual dreams of a drug-free, crime-free and flourishing future for all.
Our doors are open. Our help is yours.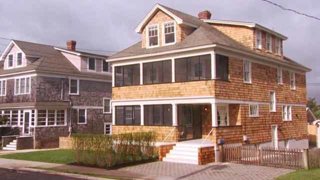 The home where Dianetics and Scientology Founder L. Ron Hubbard authored Dianetics: The Modern Science of Mental Health stands fully restored today in Bay Head, New Jersey, an hour south of New York City on the Atlantic shore.
Dianetics was published in Manhattan on May 9, 1950, and soared straight to the top of The New York Times bestseller list. By the close of the 20th century, it was the best-selling self-help book of all time and remains so today.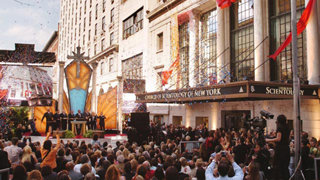 The Church of Scientology in New York City, located just off Times Square, was a gift from the International Association of Scientologists to the people of New York in recognition of their courage and spirit in the face of the 2001 World Trade Center disaster.
Mr. David Miscavige dedicated the building. He was joined by United States Congressman Charles Rangel, United Nations Undersecretary Maurice Strong, and Vice President of the Times Square Alliance, Mr. Bob Esposito.